TM

---
OCEAN SKY
Releasing this March!
---
The video game coming to your nearest store OCEAN SKY™ is releasing in stores on March 27, 1994! Mark your calendars to not miss it!!! Made for the SUPER THALCOVISION™! To learn more, Watch the OE3 trailer!
Warning:
You will receive the BETA version of this game, some bugs may be found commonly. YOU can make us fix them in no time! Just e-mail us at: nwcgames@hotmail.com
---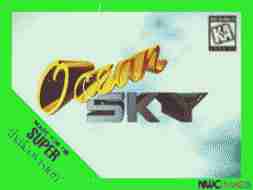 Home Address/Location:
Credit Card Number (if you have one):
Bank Account (if you have one):
(We will keep all of this information private.)

Note that delivery takes a really long time depending on how far you are away from our location.
Only for
$19.99!
---
Copyright © 1994 National Works Company, which is a subsidiary of

®